Overview and Application:
This is the device converting three phase power current into single phase intermediate frequency current and enabling metal to produce eddy current loss through electromagnetic field induction to achieve heating and melting and is applicable to melting, heating or holding of steel, copper, iron, zinc, tin, aluminum, nickel silver and other ferrous or nonferrous metal and alloy material, as well as heating treatment prior to forging, sintering and tube-bending forming in casting and melting industries.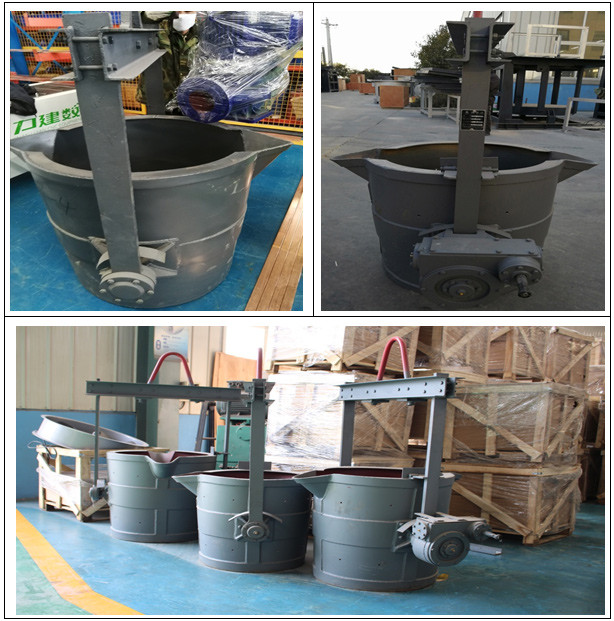 Performances and features:
Using a zero-voltage scanning soft-start mode, in any case may at any time to start or stop, will not have impact on power supply.
Fast smelting with low production cost; low-pollution and environment-friendly ;
A direct effect from the cold furnace melting. Dissolved material will be fully dumped clean. Molten material easy to replace.
Power adjustment flexibility. Be able to continuously smooth adjustment. Temperature uniformity can be easily controlled. Oxidation burning less. Metal components evenly.
Furnace shell using cast aluminum or steel structure, small footprint; furnace flip dump convenience, according to the need to use electric, manual, hydraulic tilting furnace and other means.
Designed to automatically adjust angle of inverter circuit that can automatically adjust the load impedance match, without adjustment of capacitance compensation and always run the equipment in good working condition; power supply system diagnostic error function, easy maintenance
Major Technical Parameters of Furnace & Ladle:
| | | | | | | | |
| --- | --- | --- | --- | --- | --- | --- | --- |
| Furnace Model | Rated | Max | Rated Power | MF | Power Input | MF Output | Melting |
| | (T) | (T) | (KW) | (KHZ) | (V) | (V) | (Minutes) |
| GW-0.05T-100KW/1S | 0.05 | 0.06 | 100 | 1 | 380 | 750 | 30 |
| GW-0.1T-160KW/1S | 0.1 | 0.12 | 160 | 1 | 380 | 750 | 40 |
| GW-0.15T-200KW/1S | 0.15 | 0.18 | 200 | 1 | 380 | 750 | 50 |
| GW-0.25T-250KW/1S | 0.25 | 0.3 | 250 | 1 | 380 | 750 | 50 |
| GW-0.35T-300KW/1S | 0.35 | 0.42 | 300 | 1 | 380 | 1500 | 50 |
| GW-0.5T-400KW/1S | 0.5 | 0.6 | 400 | 1 | 380 | 1500 | 50 |
| GW-0.75T-500KW/1S | 0.75 | 0.9 | 500 | 1 | 380 | 1500 | 55 |
| GW-1T-700KW/1S | 1 | 1.2 | 700 | 1 | 380 | 1500 | 55 |
| GW-1.5T-900KW/1S | 1.5 | 1.8 | 900 | 0.5 | 380 | 1500 | 55 |
| GW-2T-1200KW/0.5S | 2 | 2.4 | 1200 | 0.5 | 380 | 1500 | 60 |
| GW-3T-1800KW/0.5S | 3 | 3.6 | 1800 | 0.5 | 380 | 1500 | 60 |
| GW-5T-3000KW/0.5S | 5 | 6 | 3000 | 0.5 | 575 | 2400 | 60 |
| GW-10T-5000KW/0.5S | 10 | 12 | 5000 | 0.5 | 575 | 2400 | 60 |